Amazon FBA
---

What is Amazon FBA?
Amazon has created one of the most advanced fulfillment networks in the world, and your business can benefit from our expertise with Fulfillment by Amazon (FBA). With Amazon FBA, you store your products in Amazon's fulfillment centers, and they pick, pack, ship, and provide customer service for these products. We have created a system that allows us to ship our products directly to Amazon FBA Warehouses from our warehouse on your behalf.
Save Money
You save money on shipping because the product(s) will be delivered directly from us to the Amazon Warehouses; no need to have the products shipped to you first.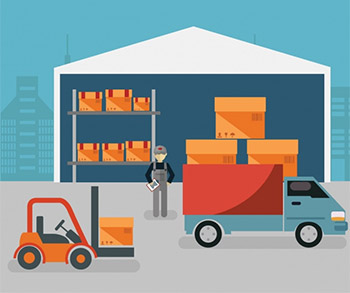 Wide Audience
By shipping directly to Amazon FBA warehouses, it gets your product in front of Amazon's vast network of consumers that much quicker.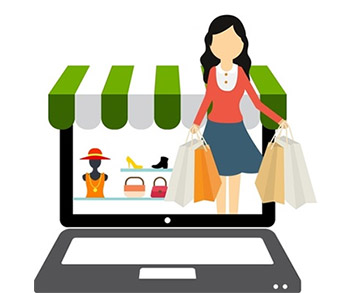 Peace of Mind
You can rely on our team to make sure that product(s) are packaged correctly and to the specifications that Amazon requires which will guarantee you the cheapest possible shipping costs.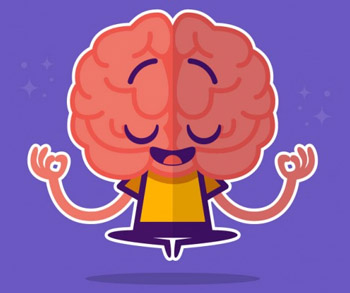 Picking the Right Products
Step 1
Log into your account at the top left hand corner of our website. If you don't have an account, you can register for one here.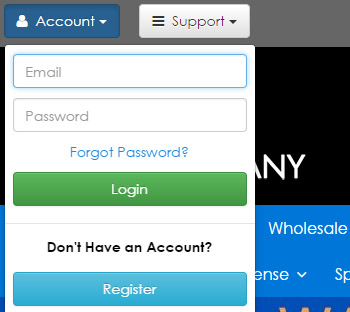 Step 2
After logging in, you can click the button with your name on it to open the dropdown menu. Click on "Download Product Feed".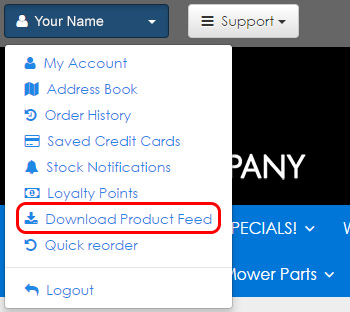 Step 3
Once you have downloaded the product feed, open it in your favorite spreadsheet software such as Microsoft Excel. You should see something like the below image.
At this point, you can sort and filter, pick and choose, and decide which products you may want to sell on Amazon. This database of our products will give you the information you need to use whatever tool you decide to help you in your Amazon endeavours. There are a plethora of tools out there that will help you decide which products are good sellers on Amazon, but it is ultimately up to you to make the decision on what you want to sell.
Ready to Send Products to Amazon?
So, now that you have chosen which items you want to send to Amazon's Fullfillment centers, it's time to place your order with us. You will want to follow the below steps in order to ensure that your order is processed in a timely manner.

1. Place all of the items into your shopping cart on our website.
2. Upon reaching the checkout page, scroll down to Step 4 and choose "Amazon FBA" as your shipping method.
3. Proceed through the checkout to pay for and process your order.
4. Once our warehouse has pulled and packed your order, you will receive an email with the shipping box dimensions for your order. You will use this information when setting up the shipment to Amazon within your Amazon Seller Central Account. Be sure to use the below address as your "Ship From" address:

**Your Company Name**
7743 SR 471
Bushnell, FL 33513